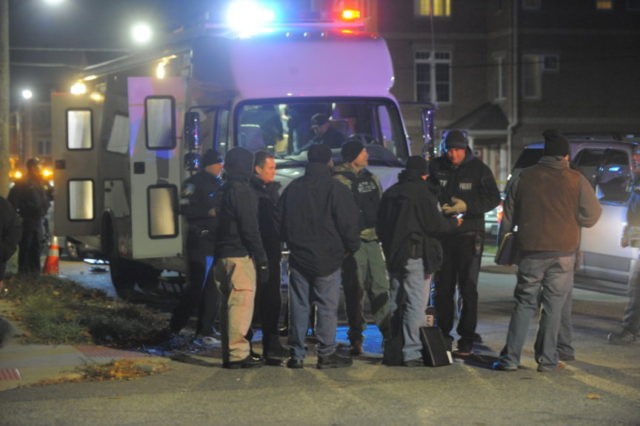 by JOHN BINDER1 May 2017Detroit, MI82

Seven police officers in Detroit, Michigan, have been either shot or killed in the line of duty since September 2016.

The Sunday shooting of a Detroit police officer marked the seventh time a cop had been targeted, according to WXYZ News. In that incident, a police officer was shot in the head by a suspect after police had responded to a domestic violence call.

When police arrived at the scene, the suspect shot at the officers, hitting one of them in the head. The suspect was shot and killed following a gunfire exchange. The wounded police officer was taken to the hospital where he underwent immediate surgery and is in critical condition.

Back in September, Sgt. Kenneth Steil was shot in the shoulder and later died while chasing 21-year-old Maurice Cromer. Later, officer Myron Jarrett was in the process of arresting a driver when he was hit and killed by a vehicle passing by.

Read more