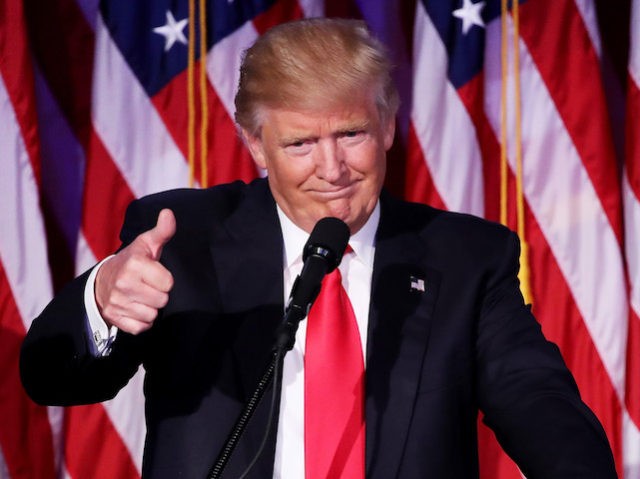 Mark Wilson/Getty Images

by NEIL MUNRO18 May 2017382


President Donald Trump's deputies have begun to remove a pro-transsexual legal time bomb hidden inside Obamacare by officials working by former President Barack Obama.

The removal process began May 2, when Trump's deputies at the Department of Health and Human Services requested a pause in a Texas lawsuit filed by mainstream groups against the pro-transsexual rule in Obamacare. The rule, dubbed Section 1557, is important because it provides a mechanism for progressives judges on the Supreme Court to ignite an explosion of pro-transsexual lawsuits against myriad companies and civic groups.


The hidden transgender rule "appears to be a little thing, but it is a huge thing because it is a fundamental attack on religious liberty and the rule of law," said Brian Brown, president of the National Organization for Marriage. "It is a very good thing that the Trump administration is going in this direction … [but] we need much stronger actions and the force of the bully pulpit," said Brown.

Since his inauguration, Trump's aides are authorized to defend — or to not defend — Obamacare from lawsuits. Trump's deputies are now setting themselves up to quit fighting the lawsuit, titled Franciscan Alliance v. Burwell, and give the plaintiffs what they want by rewriting the rule without the pro-transsexual provision. The agency's request to the judge stated that a delay:


would permit HHS to reconsider the challenged aspects (or other aspects) of the Rule in light of its desire to assess the Rule's necessity, reasonableness, and efficacy—or lack thereof—and in light of Plaintiffs' challenges to it and this Court's conclusion that certain of those challenges are likely to succeed … Defendants request that the Court remand this matter to HHS, and stay this litigation, pending further rulemaking proceedings.

The May 2 request follows Trump's February decision to cancel a legal memo from the Department of Education which told K-12 schools that laws against sex discrimination also require school officials to help children who announce they ant to change their sex. That education memo also triggered a predictable series of lawsuits which would eventually allow the Supreme Court to impose the transsexual ideology on Americans.

In 2009, Congress included a rule in Obamacare which barred insurance companies from setting different monthly prices for the two sexes.
Read more