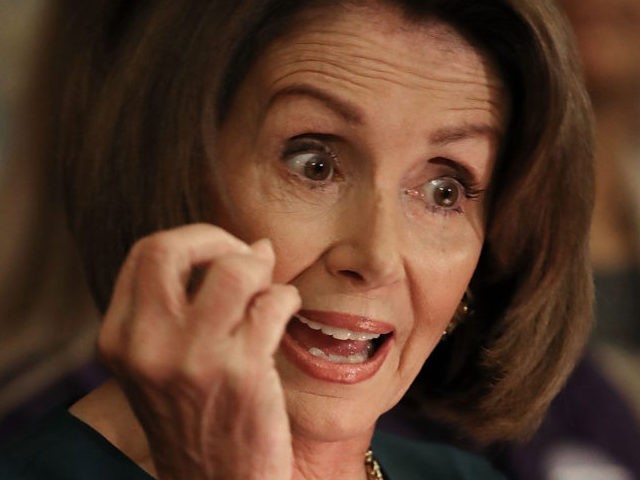 Mark Wilson/Getty Images
by JOEL B. POLLAK5 Mar 2017602



House Minority Leader Nancy Pelosi (D-CA) refused Sunday to condemn a sexist joke by a Democratic House colleague about Kellyanne Conway, President Donald Trump's campaign manager and White House counselor.



Pelosi, appearing on CNN's State of the Union with Jake Tapper, cited the Access Hollywood video that emerged during the presidential campaign last October as a reason for her refusal. That video, filmed in 2005, recorded Trump making crude comments about women in a hot mic, off-camera conversation with host Billy Bush.

Rep. Cedric Richmond (D-LA) had joked that Conway looked "familiar in that position" when a photograph emerged of her on her knees on a couch in the Oval Office.

Tapper asked Pelosi to respond:


Tapper: I need to ask about this crew joke that was told this week a by a member of your caucus, a Democratic congressman, Cedric Richmond at the Washington Press Club foundation annual dinner, at the expense of White House Counselor Kellyanne Conway. Take a listen.
Read more