Google-owned platform demonetizes "controversial" content


A new "advertiser friendly" policy introduced by YouTube will punish those who express politically incorrect opinions or dare to offend viewers by de-monetizing their content.

The new rules have sparked an outcry from the YouTube community because they are so incredibly restrictive.

YouTube will now retain the right to demonetize any videos that contain, "Controversial or sensitive subjects and events, including subjects related to war, political conflicts, natural disasters and tragedies, even if graphic imagery is not shown."

"Inappropriate language, including harassment, profanity and vulgar language," is also being demonetized.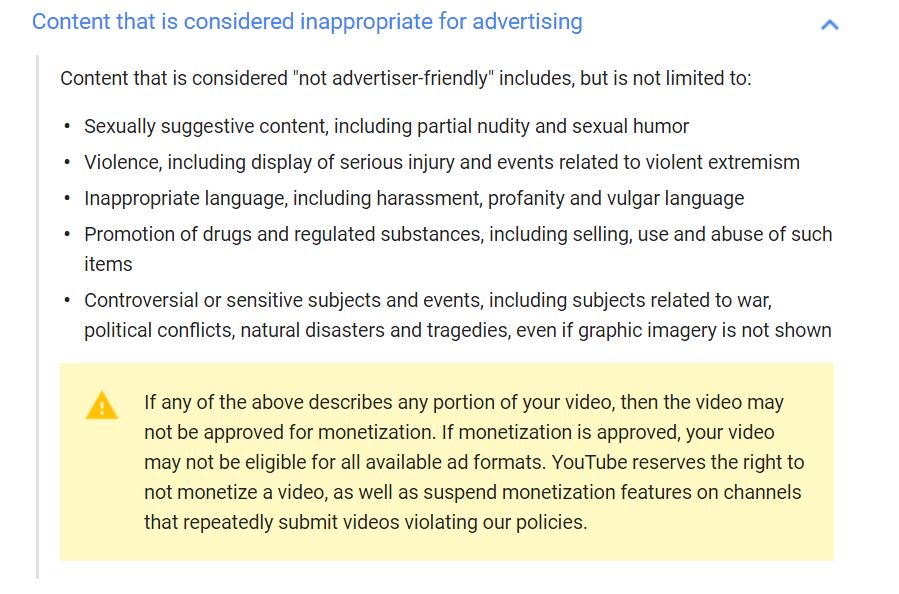 YouTube's new policy will completely disincentivize YouTubers from discussing politically incorrect topics or expressing controversial opinions because they know they will be punished for doing so. Many YouTubers make a living off their channel and will therefore be walking on eggshells to avoid the company's stringent new rules.

The new policy bears some hallmarks of the Communist Chinese government's "social credit score system,"whereby Internet users are punished by private companies and their peers for expressing unpopular views on social media.

Read more http://www.infowars.com/youtube-declares-war-on-politically-incorrect-opinions/