Prisoners in at least 24 states are participating in the strike on the 45th anniversary of the Attica prisoner uprising
Friday 9 September 2016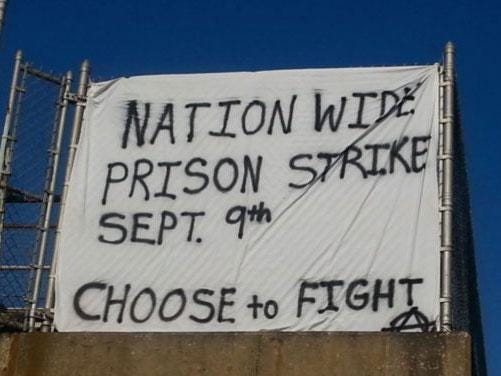 Inmates in as many as 40 prisons in 24 states are refusing to go to work to protest what many believe is "modern-day slavery" and calling for reforms in the US prison system.

The strike comes on the 45th anniversary of the Attica prison uprising, when inmates in the notorious New York correctional facility revolted and demanded better living conditions. But many of the reforms demanded during the Attica protest still remain among the demands of the prisoners today.

Organisers with the Incarcerated Workers Organising Committee and the prisoner-run Free Alabama Movement have helped prisoners band together to decry the state of labour in prison – for which inmates make only 12 to 40 cents hourly, according to the Federal Bureau of Prisons.


"Slavery is alive and well in the prison system, but by the end of this year, it won't be anymore," the IWOC wrote in a call to action. "This is a call to end slavery in America."

But the prisoners' demands go beyond fair wages for work – which is, in some cases, performed for private, for-profit companies like McDonald's, Victoria's Secret, and IBM, according to organisers. Prisoners in various states are calling for wider reforms within the incarceration system.
Read more http://www.independent.co.uk/news/world/americas/prison-strike-inmates-us-attica-45-anniversary-a7235391.html