05/04/2016 09:38 am ET The Columnist published in The Cleveland Plain Dealer, The Baltimore Sun, The Hill, Salon, The Jerusalem Post www.hagoodman.com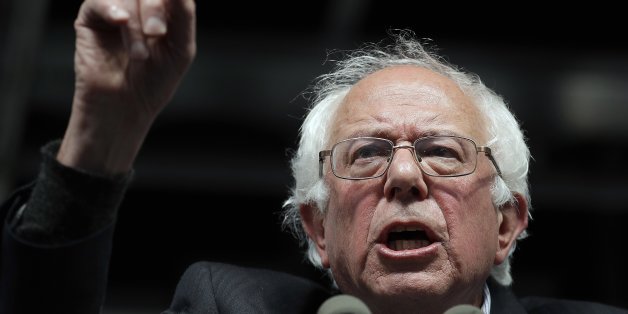 ASSOCIATED PRESS

Millions of Democrats are voting for a presidential candidate linked to an FBI criminal investigation. These voters either don't know there's been a year-long FBI investigation of Clinton's emails, don't care, or would vote for Clinton even she faced Espionage Act indictments. Potentially our next Commander in Chief will be interviewed by the FBI soon, as will her top aides. This state of affairs would never take place in any other leading democracy, but American politics is unique.

Bernie Sanders has political momentum, grass roots support throughout the nation, and defeats Donald Trump by a wider margin than Clinton. Sanders has surged to within several points nationally of Clinton, despite being over 50 points down not long ago. In contrast, Clinton lost astronomical leads to both Obama and Sanders, and doesn't keep polling leads. Furthermore, Trump won't watch his tone about emails, and every other scandal associated with both Clintons. The pedestrian polling lead Hillary Clinton currently holds over Donald Trump isn't set in stone; Trump is already ahead of Clinton in a recent poll.
Don't be certain Trump can't defeat Clinton in a general election, even if the FBI doesn't recommend indictments. Once he pivots towards being a semi-normal human being, and distances himself from the bigoted stances he utilized to gain power within the GOP, Clinton would face a more "likable" Trump. In a battle of two individuals with negative favorability ratings,

the person who might have jeopardized national security with a private server could easily lose.

In the best case scenario, Clinton doesn't face indictments, but the FBI confirms that she jeopardized national security. Thus, Republicans would make even the best case scenario for Clinton's campaign a major political liability. America isn't a closed Democratic primary, and Clinton would be on the defensive during every televised debate against Trump.
Read more