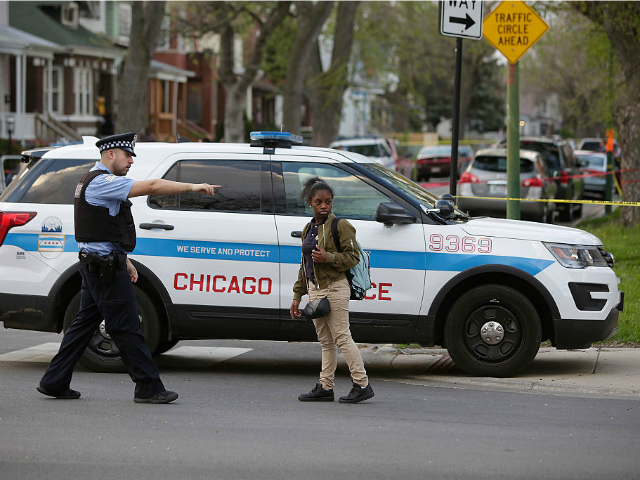 Getty

by WARNER TODD HUSTON30 May 2016



An incredible 66 people were shot, although just six were killed, over Chicago's Memorial Day weekend. The carnage pushed the number of gunshot victims well above 1,500 this year in this Democratic-run city.


One of the youngest victims was a 15-year-old girl who was killed on the city's famed Lake Shore Drive while a passenger in a car driven by a known gang member.

Teenager Veronica Lopez, a resident of the Northwest Side, was killed at 1:30 AM Saturday morning while in the car of a 22-year-old man who police say has a history of gang membership. He was also shot and is now listed in stable condition. Police say he drove himself and the girl to the hospital after the shooting.

The shootings began over a dozen hours earlier on Friday midday — eight people were shot and two killed between 11.00 AM and midnight.

The blood continued to flow all weekend, with victims in their teens and early 20s dominating the mounting tally.

Police also asked for help from the public to identify a group of men who chased a man and women early Sunday morning.