Natalie Kitroeff
October 8, 2015 — 7:00 AM EDT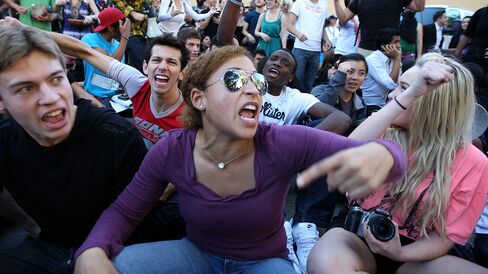 Photographer: David McNew/Getty Images

When Robert Murphy said he wanted to try to get his student loan debt erased, the person overseeing his bankruptcy case told him he had a better shot of getting hit by a bus. Now he's closer than ever to victory.

The unemployed 65-year-old, acting as his own attorney, spent three years appealing his way to the Boston federal court that is now considering his case. A win for Murphy would relieve him of hundreds of thousands of dollars in student debt—and could fundamentally change the way U.S. bankruptcy courts handle borrowers who can't repay college loans.

At the center of Murphy's battle are federal rules that make it nearly impossible for borrowers to get rid of student loans. Most consumer debt goes away in bankruptcy, which was designed to give Americans and companies a fresh start. But in the 1970s, Congress added new rules to the law that excluded most student debt from that relief. Anyone aiming to discharge student debt in bankruptcy must prove that repaying it would constitute an "undue hardship." Lawmakers never defined an undue hardship, though, so it has been left to the courts to decide just how destitute someone needs to be in order to qualify for relief.