Posted by
DTOM
on February 11, 2015 at 11:44am
IMES-DISPATCH EXCLUSIVE Untold number of police killings in Va. go unreported or uncounted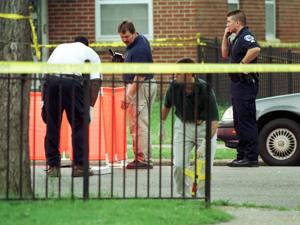 Electronic coding errors, reporting inconsistencies, jurisdictional issues and police noncompliance with standard crime reporting guidelines have caused an untold number of officer-involved fatal shootings of civilians to go unreported or uncounted in Virginia.
The full scope of the underreporting of police killings in Virginia cannot be quantified, but the

Richmond Times-Dispatch has identified more than two dozen cases that have gone uncounted since 2000.
Most of the unreported cases fall under an FBI crime reporting category of police "justifiable homicides," which local law enforcement agencies are required to report each year to Virginia State Police. But the reporting is voluntary, and there is no penalty for noncompliance.
Other cases have gone uncounted apparently because the officers' actions could not be justified, and

there is no state or federal mechanism to record or track those types of killings.
Several of the discrepancies came to light after The Times-Dispatch published a story Jan. 25 that centered on justifiable police homicides reported by agencies across Virginia, along with a breakdown by race of the officers and the people killed. The incidents were categorized as suspects being killed while attacking police officers or civilians, resisting arrest, committing crimes or fleeing crime scenes.
Read more http://12160.info/profiles/blogs/untold-number-of-police-killings-in-virginia-go-unreported-or-unc