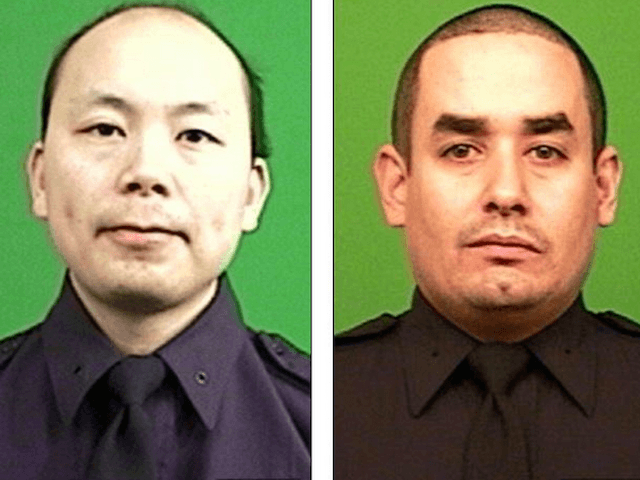 by BREITBART NEWS20 Dec 2014New York, NY9820

"It's difficult to find the words," New York City Police Commissioner William J. Bratton said Saturday night.

Without provocation, an attacker ambushed officers Wenjian Liu and Rafael Ramos while they sat in their marked patrol car in the Bedford-Stuyvesant Area of Brooklyn at 2:47 in the afternoon.

"They were quite simply assassinated," Bratton said,

"targeted for their uniform."

While Liu and Ramos sat in full uniform in a Critical Response Vehicle in the 84th precinct, a man approached the passenger door, assumed a "shooting stance," and fired several times through the window. Both officers were struck in the head and died from their wounds.

The Commissioner said that the officers

had no warning and may not have had the opportunity to see the assailant,

much less reach for their weapons. The attack was entirely unprovoked.

The suspected murderer is 28-year-old Ismaaiyl Abdullah Brinsley. Though Brinsley's last known residence was in Georgia, according to reports, he was in Baltimore earlier in the day.

After the shooting, Brinsley ran from the scene and turned into a G-train subway station, where he descended to the platform. He was pursued by other officers. When he reached the platform, Brinsley shot himself in the head, taking his own life.

At approximately 5:45 AM Saturday morning, according to Bratton, Brinsley shot his former girlfriend in the stomach.

At 2:45 PM, a warning was sent from Baltimore to the New York Police Department and other agencies, moments before Liu and Ramos were murdered.

A visibly shaken Bratton noted that authorities are investigating social media posts that suggest Brinsley had planned to kill police officers to avenge the deaths of Eric Garner and Michael Brown. Garner died while in a chokehold in New York City and Brown was shot dead by a St. Louis police officer. After grand juries decided not to indict the police officers involved, protests broke out and have continued to this day.

Social media posts featuring a silver firearm like the one found at the scene and a plan to kill "pigs" could implicate Brinsley.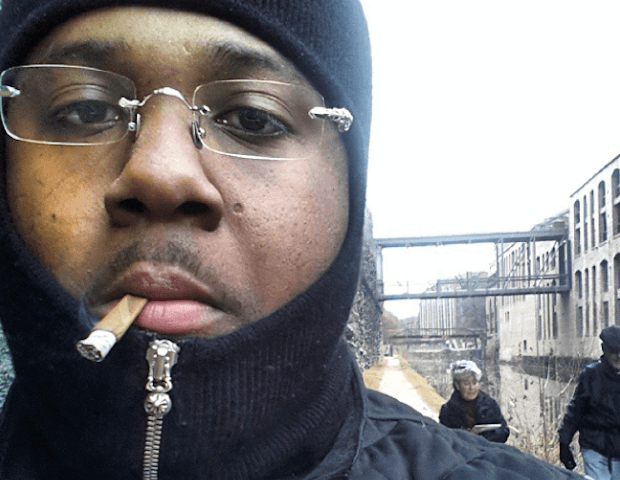 "It's clear that this was an assassination; the officers were shot execution style," Bill de Blasio told the media.

The NYC Mayor went on to describe the ambush as an assault on all New Yorkers and civil society in general: "Our entire city was attacked.