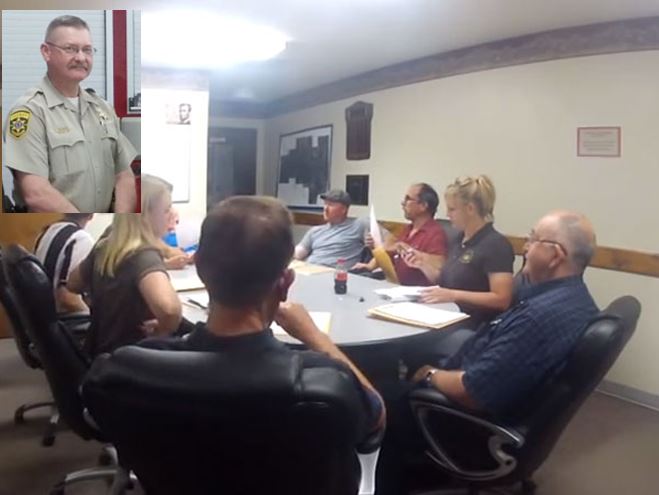 Clark County, Illinois — Sometimes citizens can be so frustrated with county board members they wish someone could just place them under arrest. Well, that is exactly what citizens in Clark County, Illinois did .
Illinois' number one manufactured product is corruption. More than 95 percent of the Illinois legislature is safe in gerrymandered districts. The incumbent governor has three current federal investigations of his administration, but the Attorney General/state's attorney class can't find public vice anywhere.
Residents that voted in the recent election said they are hoping officials have learned from the past mistakes of others.
So what can the law abiding citizen do? The answer is coming from some regular guys in southern Illinois who decided to hold public officials accountable. They call themselves the "Watchdogs."
Kirk Allen and John Kraft — two military veterans — live in Edgar County which just might be the most corrupt county in the country. For a couple of watchdogs, it's a target rich environment.
In an effort to take back their government from self-serving politicians and bureaucrats, Kraft and Allen established a group called the Edgar County Watchdogs. Through a combination of public pressure, Freedom of Information filings, lawsuits, and media exposure, they have created a system that deeply threatens Illinois' corrupt, entrenched political establishment.
They operate a blog called Illinois Leaks that exposes corruption at the state and local levels. The blog is so popular that, it is trusted more than the local paper.
Considering the fact that, according to Forbes, their home county's government has racked up over $79 million in debt all on its own while serving only 18,000 residents, Kraft and Allen have their work cut out for them.