Patrick Henningsen
21st Century Wire

The US fanfare surrounding Washington's bombing raid over Syria was immense. WIth all the hype, you'd have thought that it was a new Pearl Harbor.

With a risk of popping President Obama and the US State Department's bubble, we need to ask: did the US bomb a load of empty buildings in Syria on Tuesday?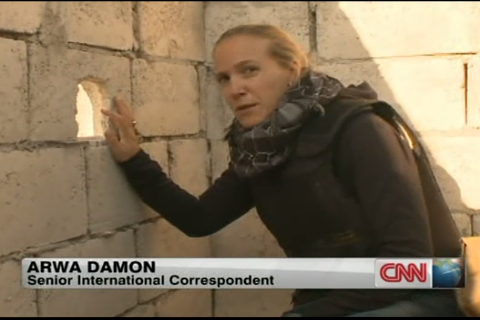 According CNN Middle East correspondent Arwa Damon (photo, above), residents from the town of Raqqa, in northeastern Syria had "mixed reactions to US strikes". The reason given was a real shocker:

Damon revealed on air early Wednesday that ISIL
terrorists who were held up in the town may have been tipped off weeks in advance to the US airstrikes on Tuesday. According to Damon:
"15-20 days before the airstrikes, (ISIL) buildings were evacuated, and fighters then mixed in with the local population"
.
Maybe Damon let the truth slip out by accident, or maybe she was trying to do what US journalists so often are not allowed to do by challenging Washington's prefabricated narrative. Regardless, CNN's chief war enthusiast
Wolf Blitzer
did not feel the need to purse the point.
This surprising admission by CNN would mean that the US military may have only destroyed empty buildings in Raqqa, and that Washington's inflated claims of dead ISIL fighters are probably exaggerated. In other words, it was all a big show, and ISIL's capabilities were not degraded at all by Obama's celebrated US blitzkrieg in Syria.