Two men in a NC death row case, which Justice Scalia has cited in the past as an example for why the US still needs the death penalty.
DNA evidence could exonerate two in North Carolina death row case
Henry McCollum faces execution, Leon Brown serving life
New evidence in 1983 murder suggests false confessions
Lawyers allege police withheld evidence and added details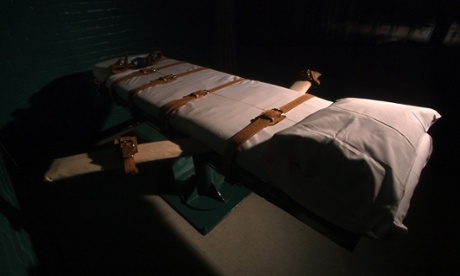 Photograph: Joe Raedle/Getty Images
Two North Carolina men who have been behind bars for 30 years, one of them on death row, will go before a judge on Tuesday morning to present new DNA evidence of their innocence of the murder and rape for which they were convicted as teenagers in 1984.
Lawyers representing Henry McCollum, who faces execution, and his half-brother Leon Brown, serving a life sentence for the brutal 1983 killing of an 11-year-old girl, will call for the pair to be released and cleared of all convictions. They will show the court recent DNA test results that exclude both men as the source of biological material gathered at the crime scene but record a positive match to the genetic profile of another man who has a long criminal record for sexual offences in the area.
rEAD MORE DNA evidence exonerates two men in a North Carolina death row case,