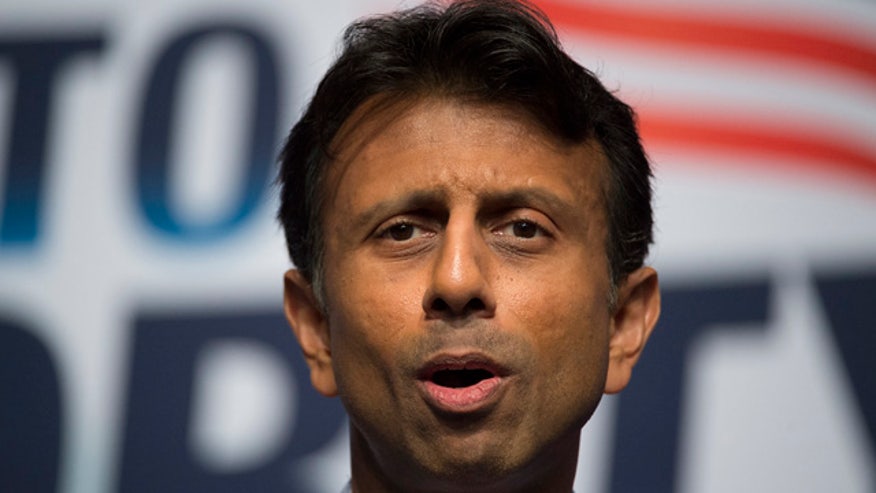 WASHINGTON –
Louisiana Gov. Bobby Jindal on Saturday night accused President Barack Obama and other Democrats of waging wars against religious liberty and education and said that a rebellion is brewing in the U.S. with people ready for "a hostile takeover" of the nation's capital.
Jindal spoke at the annual conference hosted by the Faith and Freedom Coalition, a group led by longtime Christian activist Ralph Reed. Organizers said more than 1,000 evangelical leaders attended the three-day gathering. Republican officials across the political spectrum concede that evangelical voters continue to play a critical role in GOP politics.
"I can sense right now a rebellion brewing amongst these United States," Jindal said, "where people are ready for a hostile takeover of Washington, D.C., to preserve the American Dream for our children and grandchildren."
The governor said there was a "silent war" on religious liberty being fought in the U.S. -- a country that he said was built on that liberty.
"I am tired of the left. They say they're for tolerance, they say they respect diversity. The reality is this: They respect everybody unless you happen to disagree with them," he said. "The left is trying to silence us and I'm tired of it, I won't take it anymore."
Earlier this week, Jindal signed an executive order to block the use of tests tied to Common Core education standards in his state, a position favored by tea party supporters and conservatives. He said he would continue to fight against the administration's attempts to implement Common Core.
"The federal government has no role, no right and no place dictating standards in our local schools across these 50 states of the United States of America," Jindal said.
Jindal used humor in criticizing the Obama administration on several fronts, referencing the Bergdahl prisoner exchange and the deadly attack on the U.S. mission in Benghazi, Libya.
Read more http://www.foxnews.com/politics/2014/06/22/louisiana-gov-jindal-claims-rebellion-brewing-against-washington/