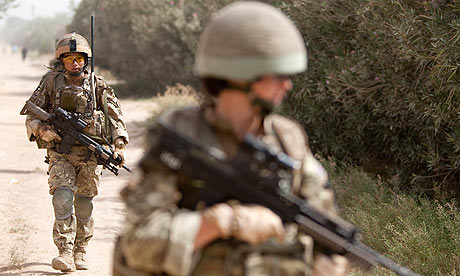 An Afghan soldier turned his weapon against
Nato
forces in the south of
Afghanistan
on Monday claiming the lives of two soldiers.
Details are still emerging about the incident, but one Afghan police official said the shooting occurred at the gates of a Nato base in Lashkar Gah, the provincial capital of Helmand. An official Afghan army truck approached the base, but the guards reportedly denied the truck entry saying they were not authorised to bring weapons inside the base.
After waiting for an undetermined period of time, the police official says one of the soldiers rushed through the gate and opened fire on those inside, killing two soldiers before he himself was shot and killed.
http://www.guardian.co.uk/world/2012/mar/26/afghan-kills-two-nato-troops-base