Tuesday, January 27, 2015
(NaturalNews) While the vaccine industry is exploiting the Disneyland measles outbreak to call for widespread MMR vaccination,

nobody in the mainstream media is telling you how the MMR vaccine clinical trial results were faked by Big Pharma

in yet another example of runaway scientific fraud by the vaccine industry.

According to two Merck scientists who filed a False Claims Act complaint in 2010 -- a complaint which was unsealed three years ago -- vaccine manufacturer

Merck knowingly falsified its mumps vaccine test data, spiked blood samples with animal antibodies, sold a vaccine that actually promoted mumps and measles outbreaks,

and ripped off governments and consumers who bought the vaccine thinking it was "95% effective."

Natural News acquired that document years ago and maintains one of the very few copies in existence, as all "official" sources have tried to remove this document from human memory and bury the case.
Posted by

Joe Hill
at 11:46 AM


Links to this post
Monday, January 26, 2015
Time to check the generator and put gas in "Big Bertha" (the snow blower) in anticipation of a couple feet of snow. --- Looks like we are going to have a Maine Blizzard.
Posted by

Joe Hill
at 11:36 AM


Links to this post
BY
ANDY
ON JANUARY 26, 2015

A complaint filed by 21st Century Fox's Sky TV has ended in Italy's most aggressive site-blocking action yet. Coordinated by the Public Prosecutor of Rome, the operation has resulted in more than 120 international 'pirate' streaming websites being blacked out by local ISPs



Alongside the United Kingdom, Italy is the most aggressive country in the world when it comes to blocking websites on copyright infringement grounds.

Over the past several years dozens of domains have been censored locally and a new operation has upped that tally significantly following a complaint from a major broadcaster.

Sky Italia is a digital satellite television platform owned by Sky Plc, the TV company founded by Rupert Murdoch. 21st Century Fox owns a controlling 39% of the shares in Sky Plc and with a turnover of more than £7.6 billion ($11.41 billion) it's one of the largest media companies in the world.

To protect its bottom line, in 2014 Sky Italia filed a complaint with authorities against more than 120 websites said to broadcast sporting events, concerts, music, plus film and television works without rightsholders' permission.

Read more http://torrentfreak.com/italy-launches-largest-ever-pirate-site-blockade-150126/
Posted by

Joe Hill
at 11:04 AM


Links to this post
With lawmakers set to vote on a piece of legislation he long championed, former Congressman Ron Paul has called for an audit of the Federal Reserve, followed by the closure of the 112-year-old financial institution.
In an article posted on his website on Sunday
, the two-time presidential candidate listed the woes inflicted by the Federal Reserve since its creation in 1913, including a 97 percent decline in the dollar's purchasing power, recessions and depressions, and expanded government created by the Fed's policy of monetizing debt.
"No wonder almost 75 percent of the American public supports legislation to audit the Federal Reserve," Paul's article stated.
The proposed legislation, known as the "Audit the Fed" bill, has long been blocked in the Senate by Democratic leader Harry Reid. But now, with the new Republican majority, Senate Majority Leader Mitch McConnell said the bill will earn a floor vote, the Washington Times reported.
If passed, the bill would allow the Government Accountability Office, an independent nonpartisan agency, to thoroughly review the Fed's monetary policy deliberations.
In his article, however, Paul pointed out that "despite overwhelming public support, passage of this legislation is by no means assured."
The bill passed twice in the House, most recently in September, only to be shot down by Democratic leadership in the Senate.
Posted by

Joe Hill
at 10:51 AM


Links to this post
The enemy within: People who hear voices in their heads are being encouraged to talk back


It may not always be a sign of mental illness or need treating with medication

Research suggests that up to one in 25 people hears voices regularly and that up to 40 per cent of the population will hear voices at some point in their lives. But many live healthy and fulfilling lives despite those aural spectres.



Recently, Waddingham and more than 200 other voice-hearers from around the world gathered in Thessaloniki, Greece, for the sixth annual World Hearing Voices Congress,

organised by Intervoice, an international network of people who hear voices and their supporters. They reject the traditional idea that the voices are a symptom of mental illness. They recast voices as meaningful, albeit unusual, experiences, and believe that potential problems lie not in the voices themselves but in a person's relationship with them.
Read more http://www.independent.co.uk/life-style/health-and-families/health-news/the-enemy-within-people-who-hear-voices-in-their-heads-are-being-encouraged-to-talk-back-10001499.html
Posted by

Joe Hill
at 10:41 AM


Links to this post
BY JENNIFER KAY
ASSOCIATED PRESS

AP Photo/Wilfredo Lee

KEY WEST, Fla. (AP) --

Millions of genetically modified mosquitoes could be released in the Florida Keys

if British researchers win approval to use the bugs against two extremely painful viral diseases.

Never before have insects with modified DNA come so close to being set loose in a residential U.S. neighborhood.

"This is essentially using a mosquito as a drug to cure disease," said Michael Doyle, executive director of the Florida Keys Mosquito Control District, which is waiting to hear if the Food and Drug Administration will allow the experiment.

Dengue and chikungunya are growing threats in the U.S.,

but some people are more frightened at the thought of being bitten by a genetically modified organism. More than 130,000 people signed a Change.org petition against the experiment.



Even potential boosters say those responsible must do more to show that benefits outweigh the risks of breeding modified insects that could bite people.
Posted by

Joe Hill
at 10:20 AM


Links to this post
Sunday, January 25, 2015
Editors Note:
As much as I liked the movie and Chris Kyle it appears some of the Book was not factually correct as well as some of the wild storys told by Chris
.
Posted by

Joe Hill
at 6:15 PM


Links to this post
JANUARY 24, 2015 ~ BREAKING NEWS

(Steven Greenhut) At a traffic school my wife once attended after getting a ticket, the

instructor warned the class there are so many driving rules and so much discretion in enforcing them that any driver can be cited for something at any time. Drivers, he said, always are at the mercy of the traffic cop.



Even if that's an exaggeration, the general point seems true. We can drive without being obsessively concerned about getting pulled over because there (thankfully) aren't enough California Highway Patrol officers to stop us every time the speedometer hits 75 mph.

But

what if the traffic cop were a computer that always is transmitting data about our driving habits to a government agency? That question increasingly is being asked given technological advancements and a new proposal by the state's air-quality control agency to expand the information your car's computer would be required to collect and potentially transmit to officials.
Posted by

Joe Hill
at 5:13 PM


Links to this post
1,700 PRIVATE JETS FLY TO DAVOS TO DISCUSS GLOBAL WARMING
74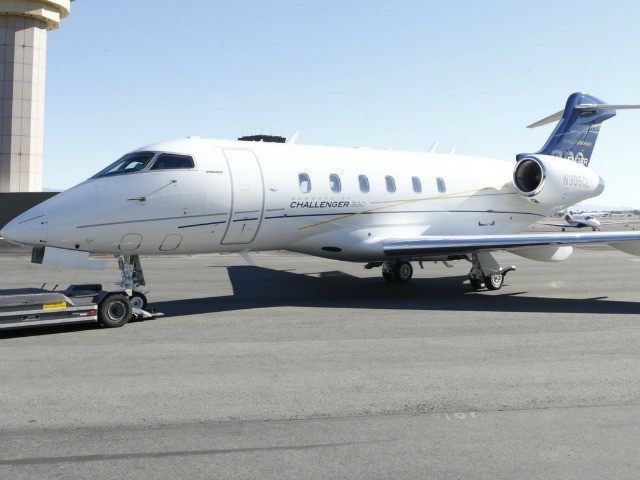 Todd Williamson/Invision for Bombardier/AP Images
other issues as the annual World Economic Forum gets underway.
The influx of private jets is so great, the Swiss Armed Forces has been forced to open up a military air base for the first time ever to absorb all the super rich flying their private jets into the event, reports
Newsweek
.
"Decision-makers meeting in Davos must focus on ways to reduce climate risk while building more efficient, cleaner, and lower-carbon economies," former Mexican president Felipe Calderon told
USA Today
.
Davos, which has become a playground of sorts for the global elite, is
expected
to feature at least 40 heads of state and 2,500 top business executives. Former Vice President-turned-carbon billionaire Al Gore and rapper Pharrell Williams will be there as well; each plans to
discuss
global warming and recycling respectively.
Another big theme of the mega-rich confab will be combating "income inequality" and how the world's rich can pay their fair share to reduce the gap between top earners and the lower class. Admission price for Davos: roughly
$40,000
a ticke
Posted by

Joe Hill
at 5:06 PM


Links to this post
The ruling came after a landlord in the sixth most populous city in Germany sought nearly $2,855 in damages to repair a bathroom floor. The landlord claimed the floor had "lost its sheen" by being regularly sprinkled with urine by a male tenant.



Germans are debating whether men should sit or stand when urinating.

Some public toilets in the country have red traffic-style signs advising men to sit while peeing.

The German case follows debate over "manspreading" on public transport in the United States.



The posture of men on subways cars and buses in New York and other cities has served as a rallying call for feminists who want to outlaw the practice.



In December, New York's Metropolitan Transportation (MTA) Authority launched a campaign to curb "inelegant male posture" on public transport.

"Expect to see many more campaigns in which feminist activists, local police, academic administrators, politicians, government bureaucrats, journalists, and community leaders form partnerships to quell unruly male behavior," writes Janice Fiamengo.
Editors Note: Hey guys make sure you keep you knees together on public transportation and there will be no more standing while peeing. Time to start taking these Feminists to court. May be these women shouldn't have twice the bathroom space. This is obvious discrimination against men.
Posted by

Joe Hill
at 12:29 PM


Links to this post
College students in Arizona can now take a class on "Hating Whitey."
Image Credits: Un-Fair Campaign
by TOM TILLISON |
BIZPAC REVIEW
| JANUARY 25, 2015
that America's institutions of higher learning may be lost forever to the radical left, college

students in Arizona can now take a class on "Hating Whitey."
In line with the extreme academic discipline called critical race theory, which is prevalent on campuses across America, Arizona State University is now offering a course on "the problem of whiteness,"
according to Campus Reform
.
Critical race theory is a belief that relies heavily on the myth of institutional racism, the opinion that racism is inherent in America, brought on by white privilege and white supremacy.
And if that's not bad enough, the class — ENG 401: "Studies in American Literature/Culture: U.S. Race Theory & the Problem of Whiteness" — is being taught by a white man.
Leave it to a white academic elitist, beset with "white guilt" no doubt,

to corrupt the minds of young Americans

with a theory driven by identity politics that has little basis in reality.
Campus Reform correspondent Lauren Clark, a student at Arizona State, joined Elisabeth Hasselbeck this week on "Fox and Friends," and talked about the books associated with the course.
Posted by

Joe Hill
at 12:18 PM


Links to this post